The Wichita Gem and Mineral Society Annual Show is an approved USD 259 field trip activity. We invite you to bring your students! Admission for students is FREE with accompanying adults on Friday through 5pm. In addition, educators can receive $25 incentive grants for expenses. Contact Mary Clough at 316-210-7380 to make grant arrangements.
Educational Programs and Opportunities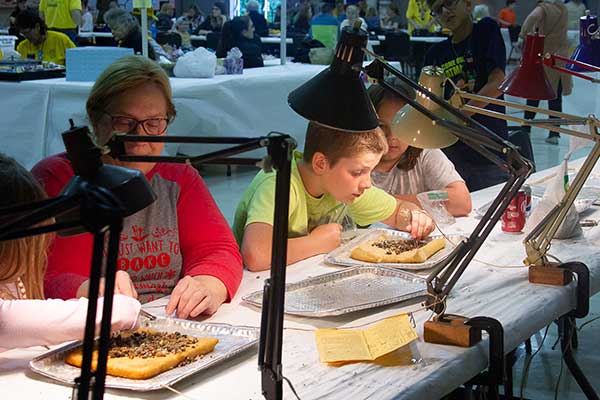 Hands-on Educational Program
In our 30-minute education program, students use scientific inquiry to identify selected minerals. Reservations are required for this program. You can make a reservation starting January 1st by contacting Mary Clough at 316-210-7380 for reservations. Reservations for the program are made on a first-come, first-serve basis.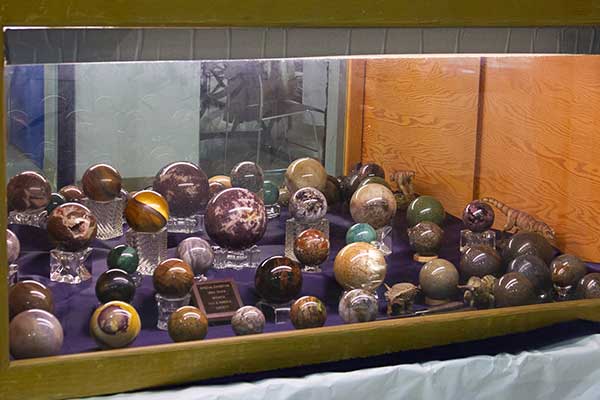 Demonstrations & Displays
Our show features many skilled craftsmen demonstrating lapidary crafts including: rock tumbling/polishing, sphere and cabochon making, glass blowing, jewelry making, flint knapping, faceting and more! There are many display cases and interactional exhibits. Favorites include the touch and feel table where students can touch the rock and fossil specimens; and the fluorescent show where rocks glow under fluorescent light.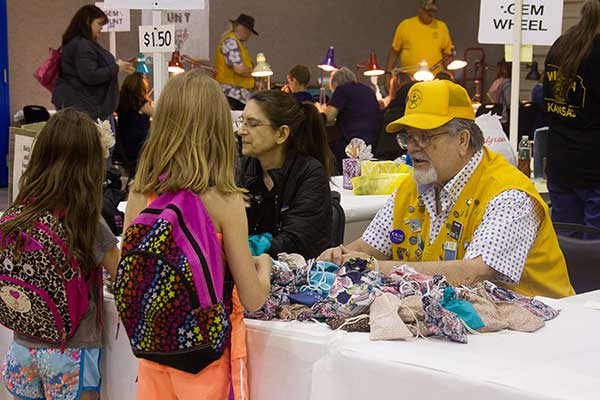 Youth Shopping Opportunities
Many dealers feature special offers of mineral specimens for youth. In addition, our club offers grab bags for $1.50 and a junior rock pile for 50 cents. Educational book about fossils and rocks can be purchased for $1.00.